Recent Work
BRANDING • WEBSITE DESIGN • PHOTOGRAPHY • VIDEO PRODUCTION
PACHECO & NEACH
Evan
2023-09-06T16:55:41+00:00
About
CREATIVE MARKETING SOLUTIONS
"

ABILITY PROCEEDS FROM A FUSION OF SKILLS, KNOWLEDGE, UNDERSTANDING AND IMAGINATION, CONSOLIDATED BY EXPERIENCE."
– MICHAEL KLARKE
From day one our goal has remained the same – provide services that create value, identify opportunities and build a relevant online presence. 
Working with us, every angle is considered; from providing professional website development, to creating eye-catching images through photography and videography, to results-driven SEO and social media marketing, Dorian Media Group brings an integrated approach to branding, gathering the best of all disciplines, under one roof.
We understand that in today's ever changing, technically advancing society, we need to remain relevant. We constantly are re-establishing ourselves, delivering fresh perspectives, new approaches and inventive ideas that give our clients a leg-up. 
Have a project you would like to discuss? Schedule a discovery call:
Why Work With Us
DISCOVERY • STRATEGY • EXECUTION
At Dorian Media we immerse ourselves in the culture of you, to discover your history and find out where you want to go. Brands are influential. Not only do they require ongoing evaluation, but also awareness. Awareness in the message they are trying to portray, an awareness in their audience and an awareness in their goals. Our job is to help you discover what you already know about your brand. We know the right questions to ask to uncover your vision, so that we can execute strategies to leverage opportunities, increase engagement and establish social integration, ensuring your message reaches the client. 

"Working with Evan at Dorian Media was an absolute pleasure. With his creative mind and design background, I could not have asked for a better person to build my company a website. He is always quick to respond and provides great ideas and reasoning. I would highly recommend him and all of his services."
"I had the pleasure of working with Dorian Media for our commercial photo shoot. We've had great photographers in the past, however Evan honestly hit it out of the park for us. Exceeding all my expectations and more. His personality, ideas, vision, direction and quality of photos for this shoot were over the top. We had our shoot on a Sunday and by Monday, I already had my proofs. Definitely a super cool guy that I look forward to working with in the future. HIGHLY RECOMMENDED!"
TRUSTED BY GLOBAL BRANDS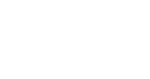 News & Insights
TRENDING CREATIVE NEWS
Do you ever wonder if all the Facebook ads you see in your news feed are actually effective? It's especially interesting considering that sometimes you find them to
In today's market, companies are spending lots of money in the endorsement of their products. From banner ads, social media presence to brochures, commercial photography is present everywhere
If you are reading this and panicking , don't worry, you are not alone! 40-50% of business owners right now, do not have a dedicated website. And of
Let's Work Together
TELL US MORE ABOUT YOUR PROJECT
Interested in how Dorian Media services could help fuel engagement and drive business? Call us 949.478.3791, Schedule a Discovery Call, or send us a note below. We'd love to hear from you.