Welcome to Dorian Media Group! Our founder, Evan Dorian, started his career as a professional photographer for a multitude of editorials and fashion brands. With his passion for visual storytelling, he quickly expanded into video production, providing both still and motion content for a variety of high-profile clients. As he developed content and provided marketing solutions, Evan naturally progressed into branding, website design and development, and social media marketing.
With his strong work ethic and entrepreneurial nature, Evan saw a need for a service that provided not just website development, marketing, or photography, but a service that would see the whole picture and provide services for all of it. Thus, Dorian Media Group was born.
Since our humble beginnings, Evan's purpose has remained the same – to provide all-encompassing services to each of our clients to create strong brand identities. Although our team has grown, Evan has remained a strong presence in the company and every project we undertake. He has acquired communication skills to represent each of our clients in the best light for their specific needs and personalities. And when needed, he has the resources to team up with professionals who are best suited for the project.
At Dorian Media Group, we strive to be at the forefront of the ever-evolving digital landscape. Evan is consistently interested in learning and staying up to date in developing new marketing offerings and social media content. Our team is dedicated to providing innovative solutions to help our clients achieve their goals.
Thank you for considering Dorian Media Group for your creative agency and production needs. We look forward to working with you to bring your vision to life.
Why Work With Us
DISCOVERY • STRATEGY • EXECUTION
At Dorian Media we immerse ourselves in the culture of you, to discover your history and find out where you want to go. Brands are influential. Not only do they require ongoing evaluation, but also awareness. Awareness in the message they are trying to portray, an awareness in their audience and an awareness in their goals. Our job is to help you discover what you already know about your brand. We know the right questions to ask to uncover your vision, so that we can execute strategies to leverage opportunities, increase engagement and establish social integration, ensuring your message reaches the client. 
Our Clients
TRUSTED BY GLOBAL BRANDS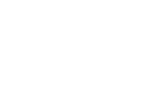 Let's Work Together
TELL US MORE ABOUT YOUR PROJECT
Interested in how Dorian Media services could help fuel engagement and drive business? Call us 949.478.3791, Schedule a Discovery Call, or send us a note below. We'd love to hear from you.