About
AWARD WINNING PHOTOGRAPHY
Evan Dorian (Founder of Dorian Media) is a renowned commercial photographer with over 20+ years of experience.
No matter what services you need, the Dorian Media Group can help you build a custom digital marketing package that includes the right photography with a creative edge. After you submit a project proposal, the production team will get to work researching precisely what you need.
Photographs can be shot in our production studio in Orange County, California, or on location. We can scout locations for you, and do any necessary set up to ensure the right setting for your photography needs. At the production itself, our team can provide hair and makeup services. Evan Dorian's experience is in making your product, people, or event come to life through the camera.
 With over a decade of experience in the fashion industry and behind the camera, Evan Dorian has developed a style that is as effective as it is theatrical, with a strong and dramatic style that can be adapted to nearly every industry.
For any photo featuring a person, Evan carefully walks you through the photo shoot so that every single picture is a winner. Our professional team will also help you prepare for the shoot ahead of time, giving you tips on what to wear and what to expect.
After the shoot is over, we will process and edit the photos, using Photoshop to touchup pictures for a polished, professional look. You will have access to an online viewing gallery to start seeing pictures as soon as they have been moved from Evan's camera to the computers.
Photo Production Services
Honesty, Integrity & Experience
CLIENT TESTIMONIALS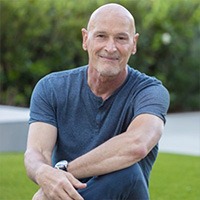 "Outstanding Work"
Choosing Dorian Media exceeded my expectations. Engaging and actually cared to hear what my objectives were, and then tried a variety of approaches to find several levels of great results. I now have an updated portfolio for business, business casual and casual.
I never knew I could look so good! lol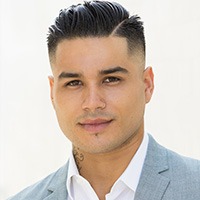 "Talented"
"I had the pleasure of working with Dorian Media Group for a Portfolio Shoot. I have had great photographers in the past, however, Evan honestly hit it out of the park for me. Exceeding all my expectations and more. His personality, ideas, vision, direction, and quality of photos for this shoot were over the top. We had our shoot on a Sunday and by Monday, I already had my proofs. Definitely, a super cool guy that I look forward to working with in the future. HIGHLY RECOMMENDED!"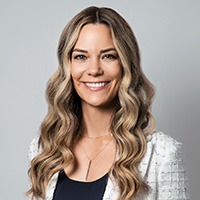 "Professional"
"Evan is truly a pleasure to work with, he is both personable and creative, and has the skill of making your vision come alive. He consistently produces photography of the highest caliber, which is proof of his talent and passion for his profession.
Let's Work Together
TELL US MORE ABOUT YOUR PROJECT
Interested in how Dorian Media services could help fuel engagement and drive business? Call us 949.478.3791, Schedule a Discovery Call, or send us a note below. We'd love to hear from you.