About
BRAND DEVELOPMENT SERVICES
Welcome to Dorian Media Group, where we specialize in providing comprehensive brand development services to help businesses create strong brand identities. Our experienced team of professionals is dedicated to working closely with our clients to develop custom solutions that elevate their brand presence and drive engagement with their target audience.
At Dorian Media Group, we understand the importance of strategy and usability in building a successful brand. Our approach combines strategic thinking with user-centric design to ensure that your brand not only attracts attention but also creates meaningful connections with your customers at every touchpoint.
Why Choose Dorian Media Group for Brand Development?
Comprehensive Approach: Our brand development services encompass all aspects of building a brand identity, including brand strategy, messaging, visual design, and brand guidelines. We take a holistic approach to ensure that every element aligns cohesively to reflect your unique brand personality and values.

Collaborative Process: We believe that your input is invaluable in the brand development process. From the initial consultation to the final deliverables, we actively involve you at every step, ensuring that your vision and goals are incorporated into the brand identity we create.

Experienced Professionals: Our team at Dorian Media Group consists of skilled and creative professionals who have extensive experience in brand development. We stay updated with the latest industry trends and best practices to deliver innovative and effective solutions tailored to your specific business needs.

Custom Solutions: We understand that every business is unique, and a one-size-fits-all approach doesn't work for brand development. Our team takes the time to understand your business, target audience, and industry landscape, allowing us to craft a brand identity that sets you apart from the competition.
Services
BRAND DEVELOPMENT SERVICES

"Working with Dorian Media Group was an exceptional experience. They understood our brand vision and brought it to life with their creative solutions. Our brand has never looked better!"
"Dorian Media Group exceeded our expectations in every aspect of brand development. Their attention to detail and strategic approach helped us establish a strong brand identity that resonates with our target audience."
"We are thrilled with the results of our brand development project with Dorian Media Group. Their team's expertise and dedication transformed our brand into a powerful asset that sets us apart from the competition."
"Choosing Dorian Media Group for our brand development was a game-changer. They provided invaluable insights and crafted a brand strategy that aligns perfectly with our goals. The impact on our business has been remarkable."
"Dorian Media Group's brand development services were instrumental in elevating our brand to new heights. Their team's creativity and expertise resulted in a brand identity that captures the essence of our business and connects with our customers."
TRUSTED BY GLOBAL BRANDS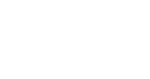 Let's Work Together
TELL US MORE ABOUT YOUR PROJECT
Interested in how Dorian Media services could help fuel engagement and drive business? Call us 949.478.3791, Schedule a Discovery Call, or send us a note below. We'd love to hear from you.