There are quite a few reasons why businesses need the help of a Commercial Photography company to help them grow and prosper. It is absolutely imperative if you want to make an impact, attract and retain customers, and improve your ROI.
Dorian Media is a reliable company with vast experience in the field of Commercial Photography. Our team of professionals has compiled seven reasons as to why you need commercial photographers for your business:
#1. Pictures Speak To The Consumers In A Way Words Cannot
We are living in an age where the attention span of customers has dwindled to an all-time low. This means that you have to catch the attention in a matter of seconds or lose the opportunity forever. This is why photos clicked by Commercial Photography companies can help your business with the necessary visual aid. They can create a long sustaining impact and can either make or break the mind of a customer. 
It is always better if you can provide the consumer with an authentic, high-quality photograph that is your company's very own. This will have an appeal and a significance that no other advertising strategy will have. Don't expect them to read lengthy paragraphs or elaborate details. Photos thus become the only way to stand out to your audience among your competitors.
#2. The Right Photo Will Give A True Representation Of Your Business
Photos are very important to build up the brand image of a company. In a hyper-competitive business world, it is this image that will stay on. Taking the help of a Commercial Photography company will give you the correct set of images to work on that brand imagery. Additionally, it will show your customers why your business is special and better than the rest.
The visual aesthetic goes quite a long way to authentically represent the business to its customer base. You must also keep this in mind that since customers read less and view more, photos are the secret to your success. Any low quality, shoddily taken photos will effectively mean a not-so-professional company. Thus, focus on them and give attention to the small details to make an impact.
#3. Stock Photos Won't Help You Go A Long Way
We know a few companies that want to operate on a shoestring budget and consider photos clicked by professionals as unnecessary. This is a very big mistake because there are all types of options available in the market. However, they fill this void by using stock photos, gathered from the internet, or pre-saved images from various galleries. 
This harms business at two separate levels. One, customers feel that the companies aren't serious enough in their work. In their desire to save money, they actually drive away potential buyers. This is because they see photos that are not unique to them and they don't speak to the consumer at a personal level. 
On the other hand, search engines like Google and Bing flag these websites as inauthentic and obsolete. Since the photos aren't optimized they never come up on relevant searches and aren't visible to the customer. 
#4. The Correct Commercial Photos Will Make Your Business Visible
This becomes possible through a process that uses Search Engine Optimization (SEO) tools. Commercial Photography companies will get you the photos that are optimized for search engines and will come up in relevant searches. This is an extremely crucial step for your business to get noticed online.
People usually don't go beyond the third or fourth search pages. That is why, to have an impact and appeal to the consumer, you have to rise to the top of the list in the search history. This is possible through optimized photos. The right photo will make your business name come up in relevant searches and can direct the consumer from the image to your website. This kind of generation of traffic becomes crucial for your company to succeed in a competitive climate.
#5. Photos Are Versatile And Shareable
Nowadays photos are everywhere, from online social media posts and business websites to offline newspaper advertisements and brochures. That is why if you avail of the service of a Commercial Photography company only once, you can use it for multiple platforms.
Not only will customers be able to share them across the internet via Facebook, Twitter, and Pinterest, but you can also do it. Thus, sharing the same images on LinkedIn and Google My Business can create a seamless link and help build your online company presence. This versatility that images bring to the company coupled with the fact that they're easily shareable makes them a very profitable and valuable asset.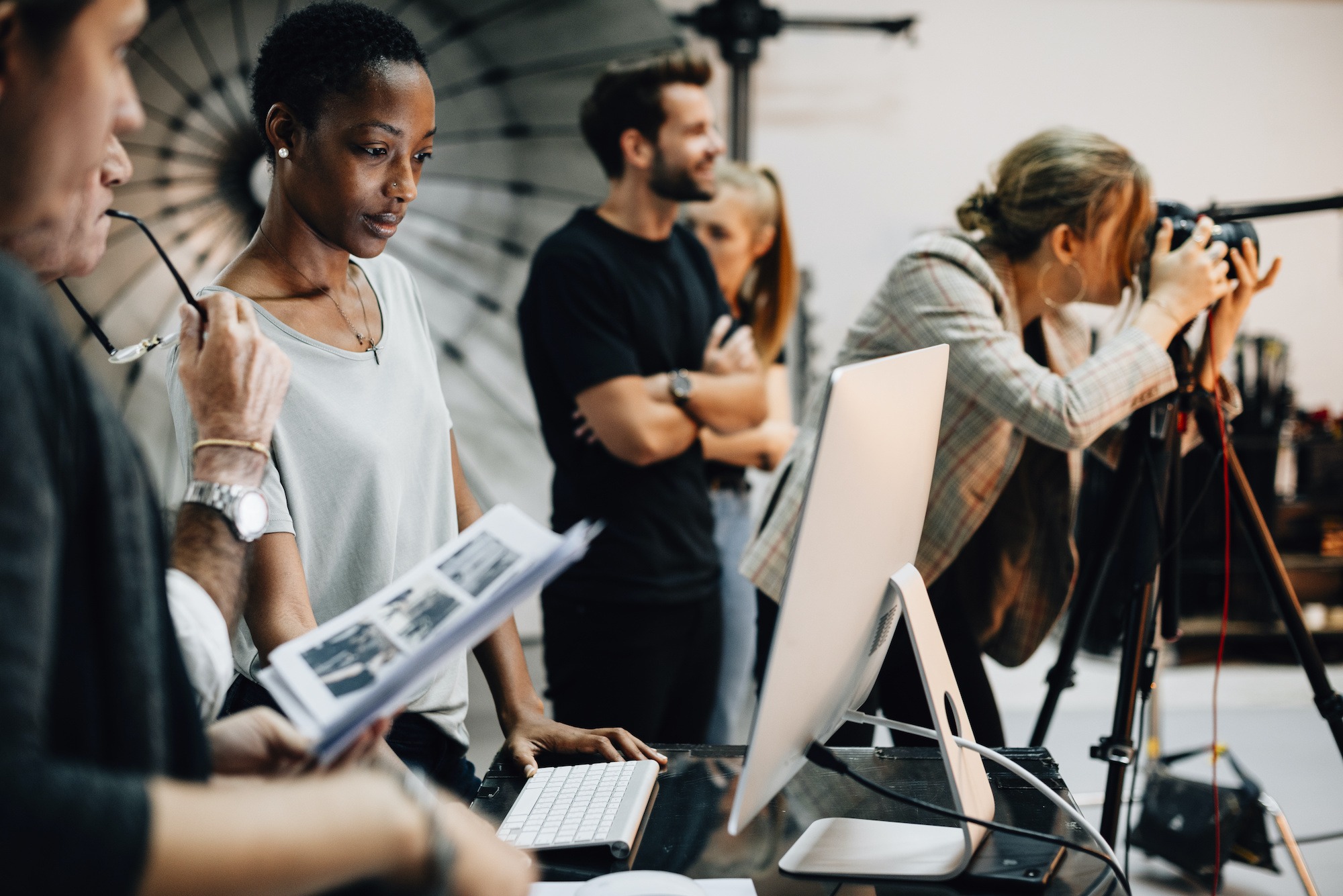 #6. Commercial Photos Have A Very High Creative Intensity
Photos have that essence of imagination and creative potential that can make even your corner shop a huge and phenomenal success. Since consumers take in a lot of visual content all the time, photos that are in some way out of the league stand out.
Photos help to make the customer get enmeshed with the brand and integrate it into their lifestyle. This professionalism that your company needs can only be given by someone who knows Commercial Photography. Photos can give a fresh perspective to any business and help attract the attention of the consumer.
#7. Affordable Solutions For All Types Of Businesses
We know that all companies can't afford to spend a lot of money for advertising purposes. They work on a very tight budget and have very little to lose as unnecessary expenses. However, Commercial Photography is never ever a burden for your company in terms of finance. On the contrary, the right photos will help you multiply your return on investment (ROI) to a great extent. This is why you have to choose how much you want to spend and where.
Just like there are professional companies with the best equipment, state-of-the-art studios, and props, there are amateurs as well. These amateurs are either college graduates or companies that have just started operations. They may not produce great photography, but a few good ones will do a pretty decent job for you. Thus, at the end of the day, you will get according to what you invest in it. But never think your business can succeed without commercial photos.
Dorian Media Group can help your business reach a greater audience. Contact our team if you have any Commercial Photography needs.
Share This Article, Choose Your Platform!
Let's Work Together
TELL US MORE ABOUT YOUR PROJECT
Interested in how Dorian Media services could help fuel engagement and drive business? Call us 949.478.3791, Schedule a Discovery Call, or send us a note below. We'd love to hear from you.